Food & Drink
Welcome to Landmark Cinemas' Food & Drink section. Whether you're hungry for details on our Food Delivery service or just here to learn more about what we offer, you've come to the right place!
SPECIAL OFFERS
There are currently no special offers availble. Check back soon for our next promotion.
---

Introducing our Deluxe Hot Dogs! Choose from a Nacho Dog smothered with Cheese, Jalapeños, Nacho Chips, Salsa and Sour Cream or try our Chicago Dog, topped with Banana Peppers, Celery Salt, Onions and Pickles. Available in-theatre and for delivery at select locations.
---
LANDMARK FOOD STORIES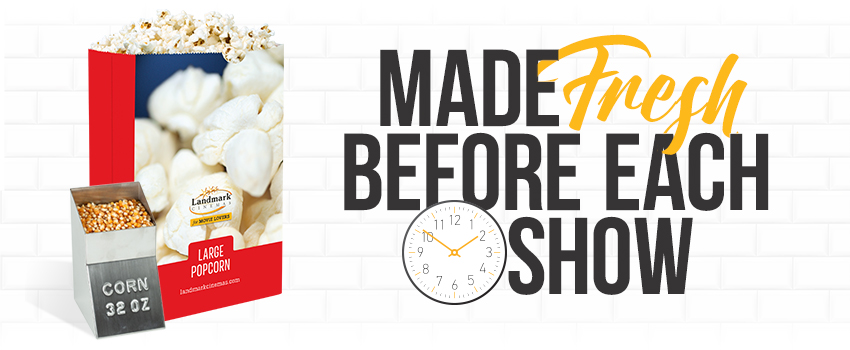 Our popcorn, sourced from Canadian corn, is popped fresh before each show and kept at a toasty 65°C until you pick it up. Top it with Lactancia butter, made for over 70 years with fresh, whole Canadian milk that doesn't have any artificial flavours, preservatives or additives.
---